TSAR IS READING NOW FOR THE SPRING 2017 ISSUE.
Fiction, poetry, non-fiction, translations, all are currently welcome.
For reviews, please query sareview@saintannsny.org.

SUBMISSIONS: Material offered for first publication only is considered. Simultaneous submissions are accepted with notification upon publication elsewhere. We consider short fiction and essays (up to 6000 words), poetry (up to 10 pages), plays (up to 25 pages) and excerpts (up to 25 pages) from larger works; also translations of poetry and short prose. The original-language work must accompany the translation and the translator is responsible for author's permission.  A processing fee of $3.00 will be charged for each submission.  Please submit work electronically at submittable.com. For payment to contributors, please see below.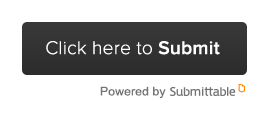 PAYMENT TO CONTRIBUTORS:  As of the upcoming issue, TSAR will pay fifty dollars ($50.00) to each contributor.  We will also provide two copies of the current issue per contributor, and a 40% discount for additional copies.  Cover art and reviews will be considered separately.
DEADLINES: We read submissions September-July.  We are reading now for the Spring 2017 / Fall 2017 issues.
To contact us, please email:  sareview@saintannsny.org