Volume 18, No. 1 is available now with gorgeous work by:
Roberta Allen  Kim Anno  Thomas Beller  Justin Boening
Beth Bosworth  Rachel Cline  Kyle Dargan  Salvatore DiFalco
Sharon Dolin  Jeff Ewing  Brandon French  Alan Gerstle
Michael Gray  Robert Grunst  Robert Hedin Simon Howells
J. Kates  Victoria Kelly  Evalyn Lee  Marcus Leslie
Ilya Leybovich Fred Muratori  Shane Neufeld
Kathryn Paulsen  Jonathan Phinney  Glen Pourciau
Leon Reid IV  Jean-Pierre Rosnay  F. Daniel Rzicznek
Lawrence K. Stanley  Peter Stine  Hillery Stone
Natalya Sukhonos  Jon Troyer  Jesse VanDusen
Iromie Weeramantry  Stephen Neal Weiss
Alexandra Zelman-Doring
TSAR is reading now for the Volume 18, No. 2 (Spring!) issue.
ART John Ashbery  POETRY  David Constantine  Rochelle Jewel Shapiro  Max Ritvo Daniel Kraines
Benjamin Gantcher  Gemma Cooper-Novack  Cynthia Manick  Matvei Yankelevich  Dick Allen Moniza Alvi  John Paul O'Connor  Matthew Bruce Harrison   Jason Tandon  Dobby Gibson  FICTION Charles Kell Ryan Burruss  Mark Brazaitis  Rachel Lyon  Michael Holladay   Kelle Groom Vincent
1

Barry  Sandra Scofield  Laton Carter  Craig Hartglass   John C. Krieg  Stephen M. Schuyler TRANSLATION Paulina Vinderman by Steven J. Stewart  Moshe Dor by Barbara Goldberg Dionysius

1

the

1

Areopagite  by Eli

1

Payne

1

Mandel
ESSAYS AND REVIEWS  Chloe Smith  Christopher Wall  Ingrid Norton
TO SUBSCRIBE, CLICK HERE.

THE FALL  2015 ISSUE IS ALSO AVAILABLE with works by:
John Ballantine  David.Barnett  Danielle Blau  Adolfo Doring
Brad Eddy  Sara Femenella  Philip Fried  John Gosslee
Eamon Grennan  Sam Grieve Laurent  Grisel
John Koethe  Lori Lamothe  Jenna Le
David Lehman  Telisha Moore Leigg
Eli Payne Mandel  Henri Michaux  Amanda  Millet-Sorsa
Barbara Mujica  Paul Muldoon  D. Nurkse
Peter Obourn  Alix Ohlin  Glen Pourciau
Elizabeth Savage  Donna Baier Stein  Martin Steingesser
Christopher Swetala  Terrell Jamal Terry  Jerald Walker
Peter Wortsman  Alexandra Zelman-Doring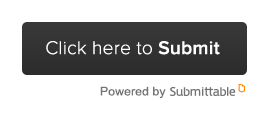 THE WINTER 2015 ISSUE FEATURES WORK BY:
Katya Arnold  Cécile Barlier  Karina Borowicz  Francis Davis  Erica Ehrenberg  C.W. Emerson            Rachel Hadas  Syed Afzal Haider  Anna Isaacson  Marc Jaffee  M.P. Jones IV  Marc Kaminsky Andrew.Keating  Colin Lee  Miriam Levine  Charles Luce  Cynthia Manick  Eduardo.Milan Lily.Murphy  Dennis Must Richard Norman Ingrid Norton Lee Oleson  Sima Rabinowitz Pesach Rotem Stephanie.Frank.Sassoon  John Oliver Simon  Ben Sloan  René Solivan Christopher Swetala  Marc Tretin  Kristine Zeigler
Read Ingrid Norton's review of Mervyn Taylor's

The Waving Gallery.
| | | | |
| --- | --- | --- | --- |
| | | | |
| ANDREW KEATING | CHARLES LUCE | STEPHANIE SASSOON | COLIN LEE |
 From the archives:  Jeremy Grace's story, What We Tell Them.
…And playwright/screenwriter Melissa Gibson's piece on "What They Read" is here.
THE SPRING/SUMMER 2014 ISSUE, FEATURING:
POEMS  Marina Kaganova  Keith Alexander  Joanna Ariel Beer  Justin Boening  Robert Ostrom  Saar.Yachin  Lawrence Detlor  Catherine Pond  FICTION  Iromie Weeramantry  Sue Allison Diane.Josefowicz  Joseph.Bathanti  Haley Hach  Curt Saltzman Ingrid Norton  Jonathan Rovner  J.T..Ledbetter  P.D..Mallamo Khanh.Ha  TRANSLATIONS  Senel Paz/Rebecca Hanssens-Reed Arseny.Tarkovsky /Jeff.Landman    Saar Yachin/Alexandra Zelman-Doring and the author  Jyotirmoyee.Devi/Apala G. Egan INTERVIEWS:  Ivy Pochoda/Beth Bosworth   Saar Yachin / Alexandra.Zelman-Doring ESSAYS.and.REVIEWS  Julie Marie Wade and Denise Duhamel  Margaret Miles Lori Horvitz   Maggie.Paley   Alexandra Zelman-Doring  ART  Mark Strand    Bianca Stone    Jeff Landman Sarah Plimpton COVER ART  Mark Strand
| | | | |
| --- | --- | --- | --- |
| | | | |
| BIANCA STONE | JEFF LANDMAN | MARK STRAND | SARAH PLIMPTON |
To purchase this issue please download our ORDER FORM.